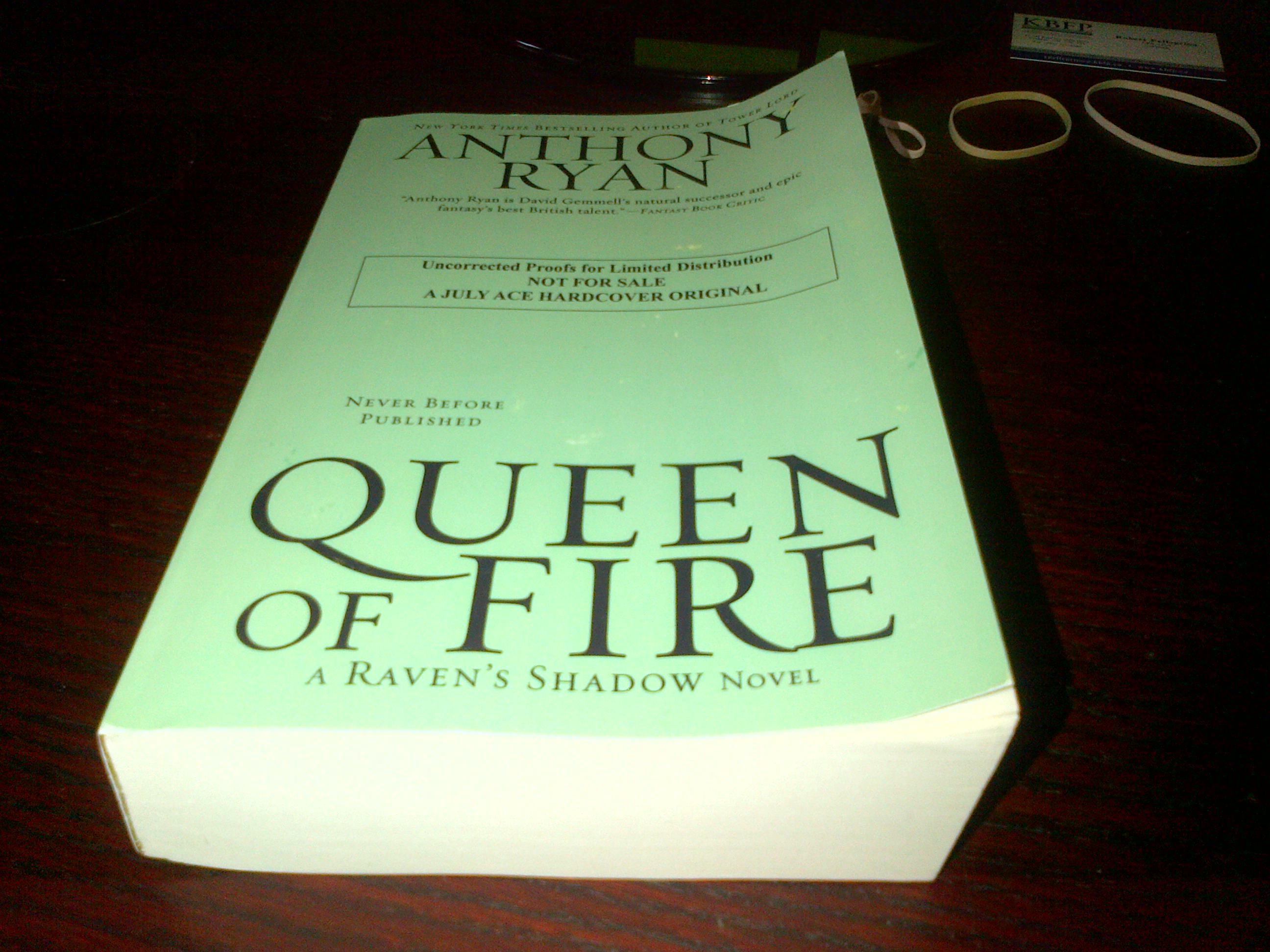 So it turns out one of the best things about being a writer is receiving free books from other writers. In the mail today I found a signed copy of Anthony Ryan's Queen of Fire. I have been wanting to read this from the moment I finished The Tower Lord.
I'm in the middle of a Chronicles of the Black Company reread (and if you haven't read Glen Cook's Black Company series, you really should) and I am absolutely going to finish it.
As soon As I've read Queen of Fire.
In other news I did an interview with Eric Fomely of the Grimdark Alliance today. I think it's slated for release in mid-June. Hey, isn't that when Beyond Redemption hits the shelves?