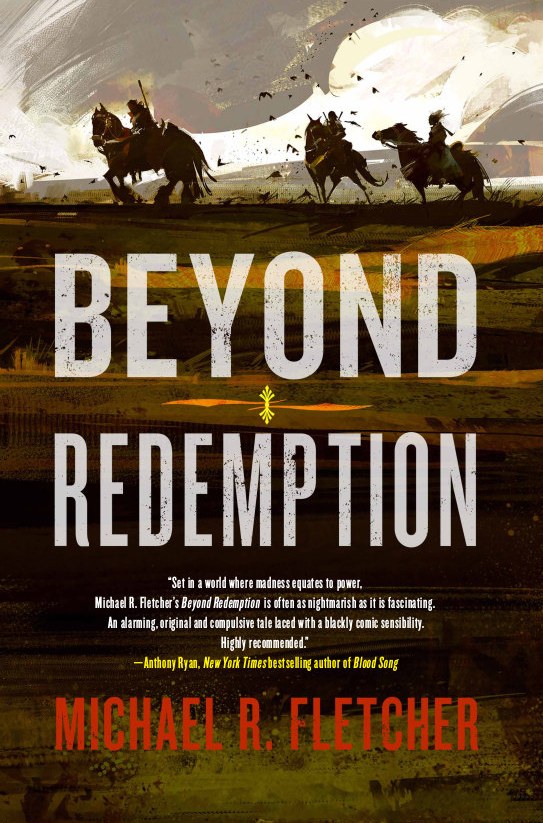 I wrote BEYOND REDEMPTION with no expectation of it either landing me an agent or being published. At best I hoped the folks at Five Rivers Publishing (who published 88) might publish it, but it seemed just as likely they might say it was too damned weird. I wrote the book thinking only a half-dozen of my close friends would ever read it. To some degree I wrote it for them, but mostly I wrote it for me.
After the good folks at Harper Voyager bought BEYOND REDEMPTION I threw myself into writing the next two novels. All was well and good until the reviews started rolling in. I found myself reading about how great the writing was, how original the concept was, and how well-written the characters were. It's even made a few Best of the Year (so far) lists. Publishers Weekly gave it an apparently rare starred and boxed review. Booklist said, "The journey is dark and emotionally taxing, but there aren't many fantasy novels as smart, ambitious, and excellently written as this one."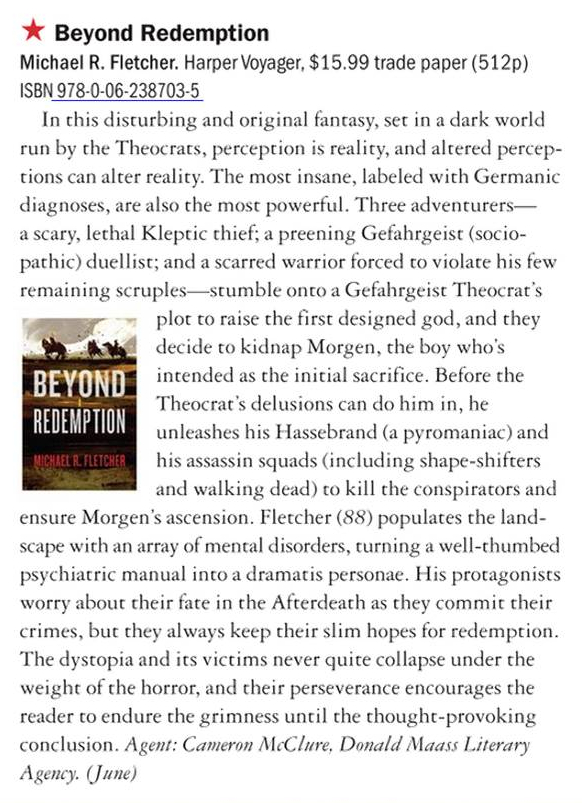 By this point I'd finished the first drafts of both THE MIRROR'S TRUTH and THE ALL CONSUMING and was into editing. The reviews didn't give me confidence, didn't calm the fear that I had no fucking idea what I was doing. The reviews scared the shit out of me. How the hells did I write a book worthy of this praise? It felt like I'd done it by mistake, in spite of myself rather than due to skill or long hours of psychotic editing.
I began to look at the two books I was editing with doubt. Would people like them as much as they liked BEYOND REDEMPTION? Should I rewrite or edit to make them more accessible? Should I be trying to recapture what I wrote in BR? Did folks want more of the same, or something different but kinda the same, or did they expect me to come up with something equally genre-bending but totally different?
In short, I began to look at my books not as something written for myself, but as something written for you, the reader. It stressed me out. I don't know you. We've never met. I have no fucking idea what you like. Writing for you is totally unlike writing for my half-dozen close friends.
Which is when I realized I was making a mistake. I can't write for you. All I can do is write for myself and the handful of friends I've known most of my life. I will do my best to write books they will enjoy. I hope you enjoy them too, but that's beyond my control and I tire of stressing myself out over things I can't change.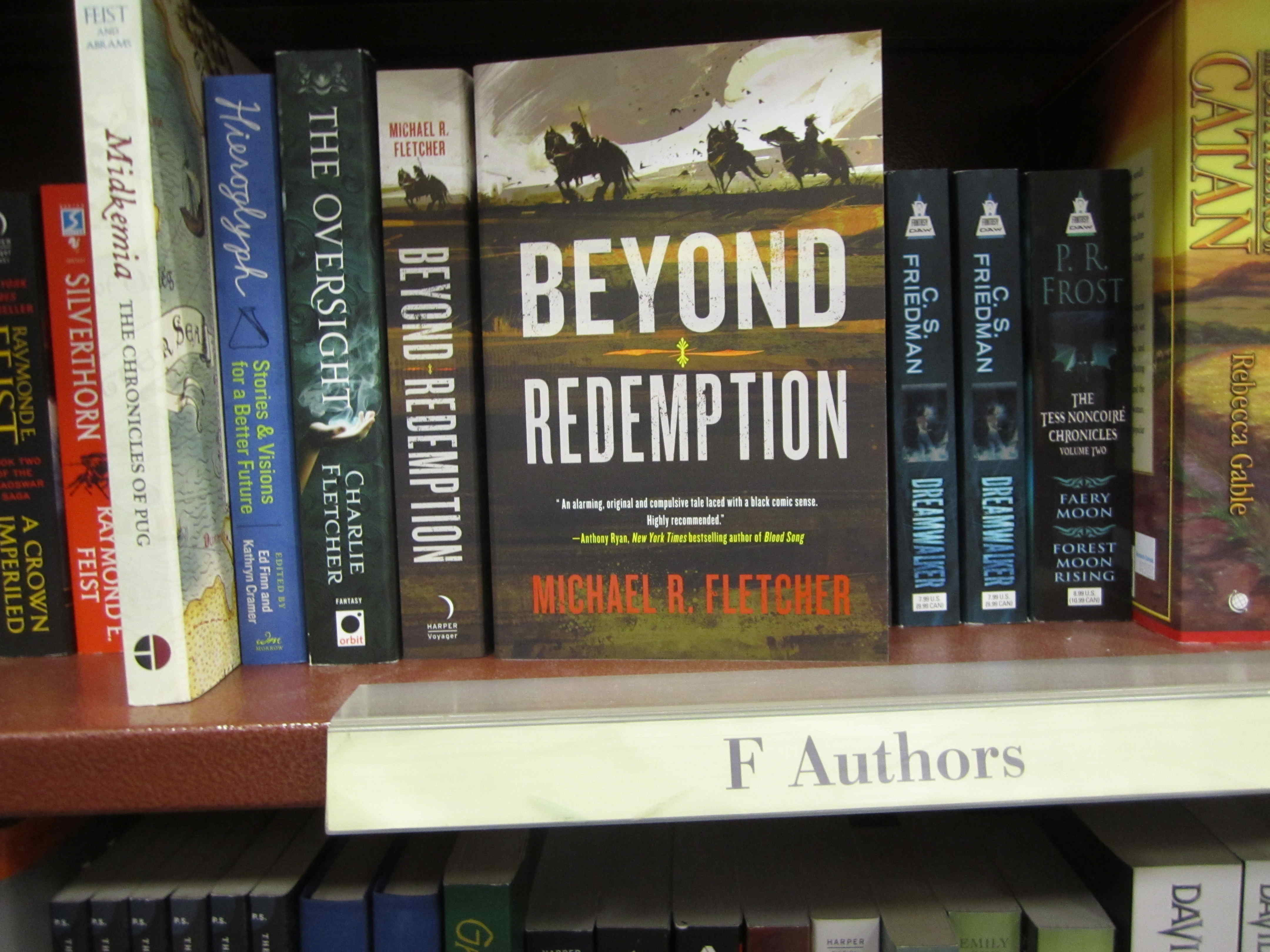 I will say this: Each book will be different; I have no interest in rewriting BEYOND REDEMPTION over and over. I did it and it's done. But there's a lot in that world I still want to explore. Different cultures, religions, philosophies, and characters. The books might share some common themes, but there will also be new ones. Sometimes there will be heroes and sometimes there won't. Sometimes those heroes will struggle through adversity to win the day, sometimes they'll die trying.
And if you liked BEYOND REDEMPTION, maybe writing for you isn't so unlike writing for my friends after all. Maybe you share their rather odd tastes.
I can but hope.
-Mike Fletcher