Back when we were still up to our unmentionables in editing  Beyond Redemption, David Pomerico (Executive Editor at Harper Voyager) asked if I had any ideas for cover art and/or artists I particularly liked. We bounced ideas around, discussed a few cool names, and then David mentioned Richard Anderson. After a little googling I freaked out. Richard's portfolio is amazing and the list of folks he's worked with is downright intimidating. Seriously, check him out.
Some time later I received an email with three sketched ideas and was asked my opinion. This flew in the face of everything I'd heard about Big Publishing. Being a new and utterly unknown author, I didn't expect anyone to asking my opinion on cover art.
Here are the three initial ideas: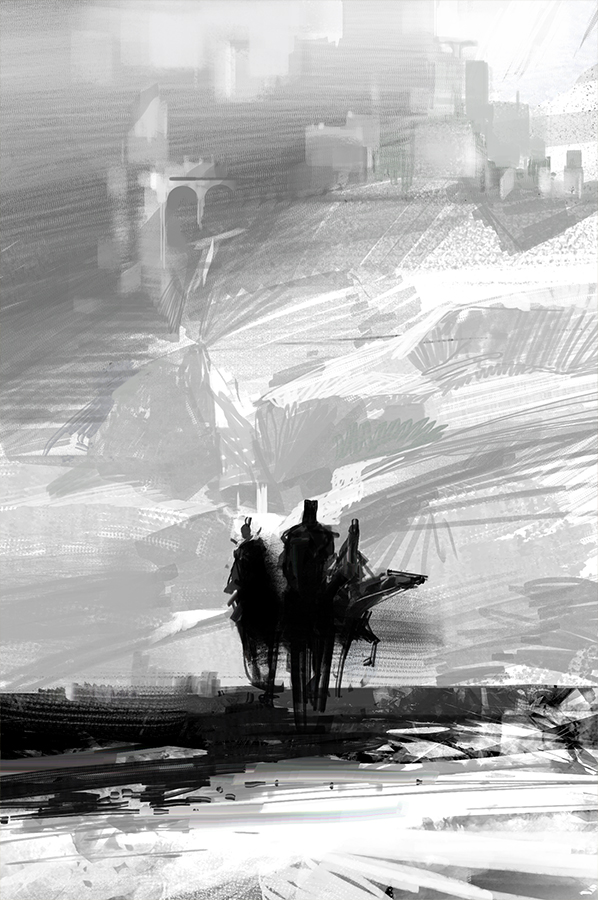 And…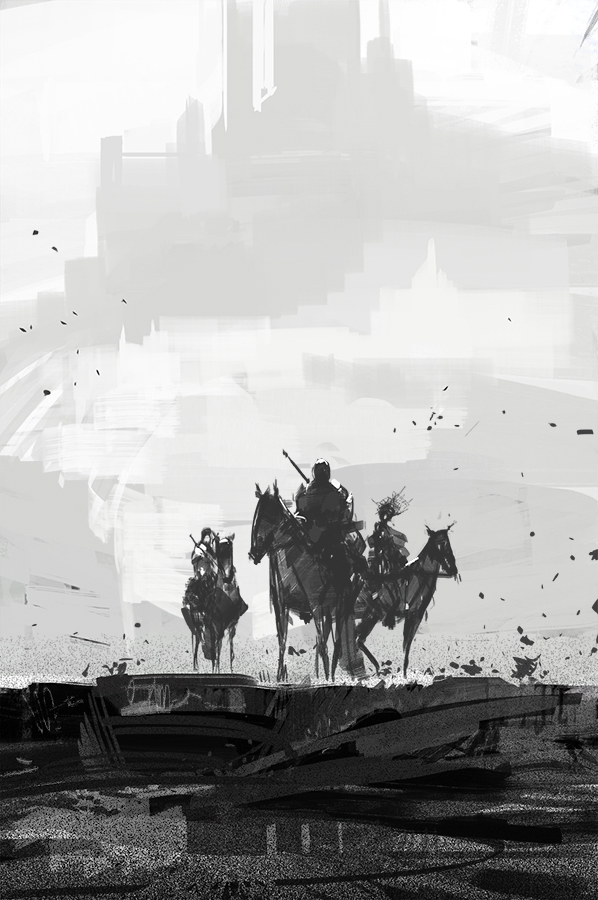 I liked the above because I immediately recognized Stehlen by her rat's nest hair.
And finally…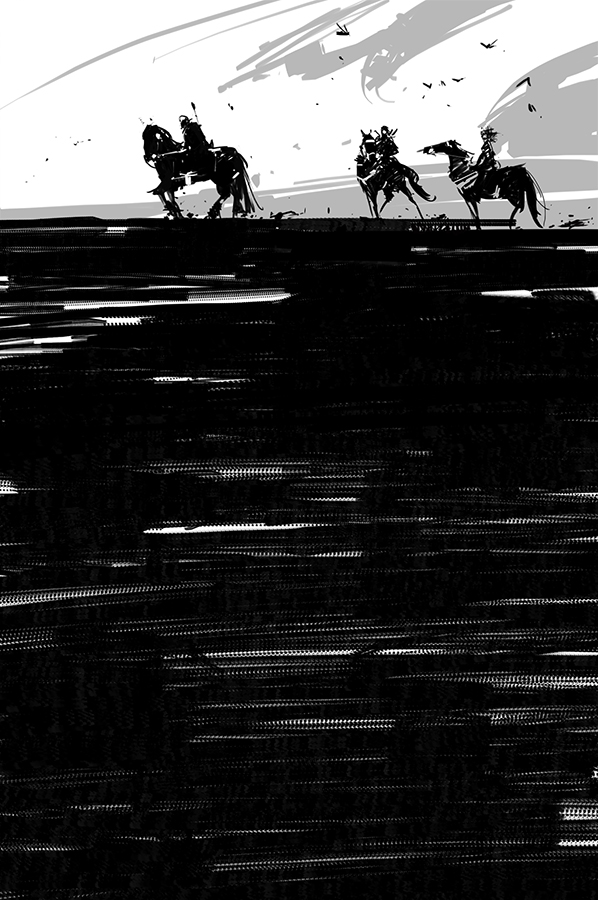 As I recall this one clicked for everyone. The characters were immediately recognizable and it looked gritty and dirty. Being an unthinking twit I wondered why there was so much black at the bottom.
With the choice made, Richard returned to us with this…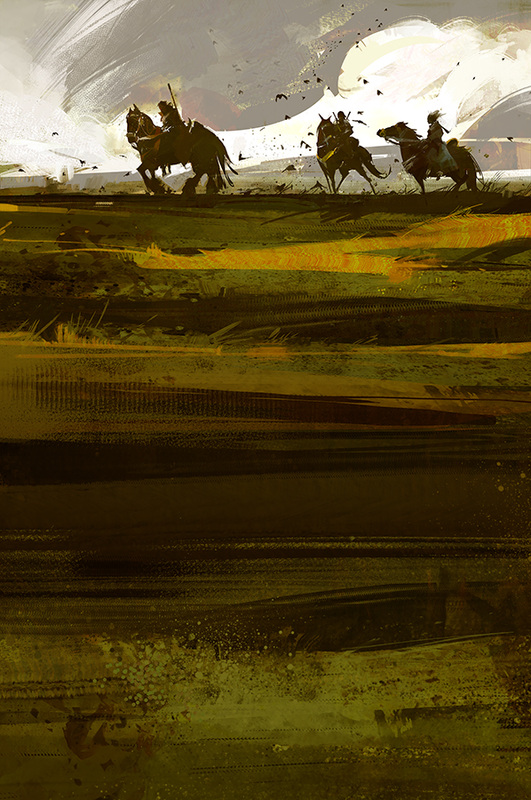 Grim and gritty and beautiful. The characters leapt out. Look at the way Bedeckt is hunched forward, a man about to crack. You can hear Wichtig's ridicule as he wheels his horse about to mock Stehlen. Look at her insane hair; you can practically smell her! He even caught the mood of the horses!
Next, the good folks in the HARPER Voyager design department (who I'm embarrassed to say I haven't yet had the honour of meeting) worked their magic.
And this appeared…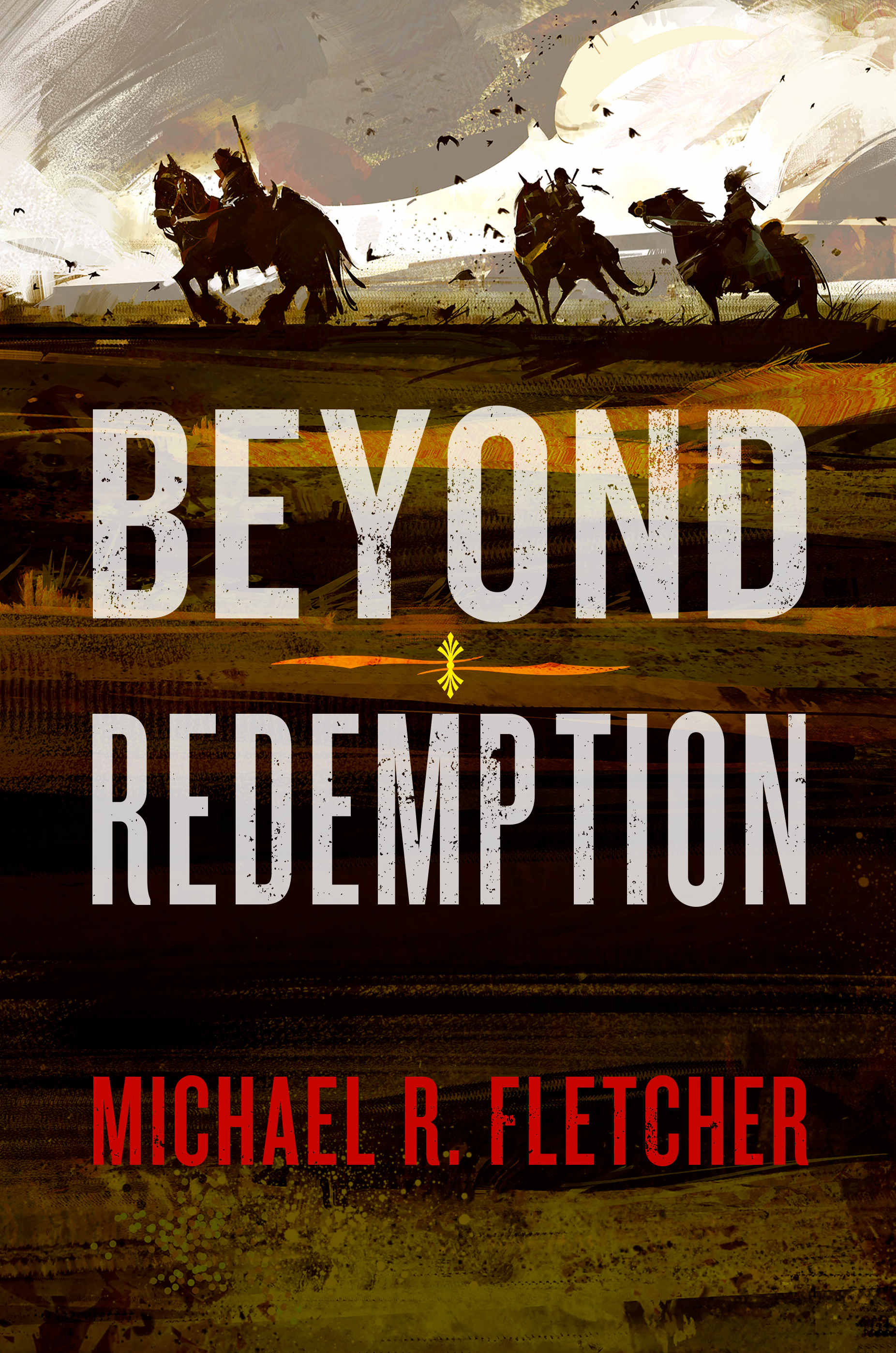 All of a sudden that huge empty space under the three characters made perfect sense. This would be why you don't hire me to do your cover art. I was ecstatic, blown away. The murky smear of that sky! This was the perfect cover for my gritty little insane novel. Nothing could make it better.
Except…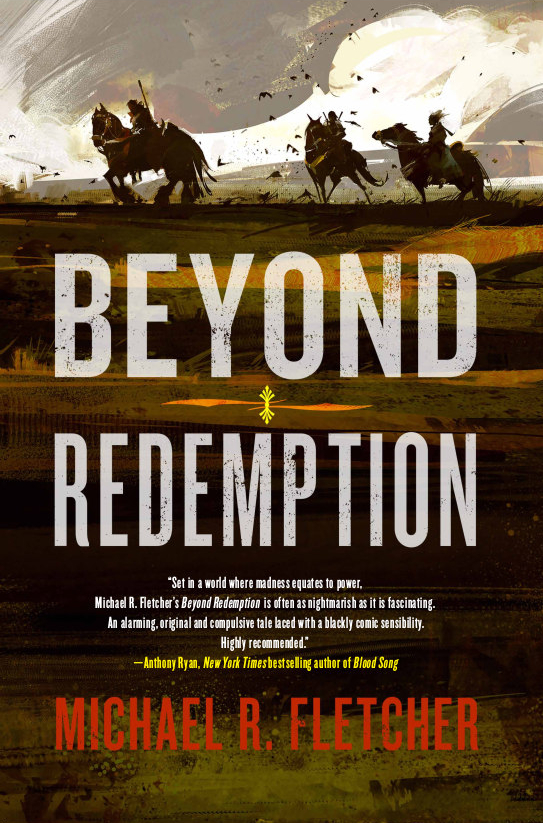 An amazing blurb from one of my favourite authors.
Mind.
Blown.
Office wall spattered in brain.