I've been asked a couple of times about my writing set up and so I figured I'd share it here.
It is extremely simple: I use LibreOffice for everything. Anything other than a simple word-processor is just a distraction. I write my books in one large document, and that document is kept in the cloud so I can work on it anywhere. Really, the word processor is of little interest. It's a tool and nothing more. I make use of the Comments functionality and beyond that it's a glorified typewriter.
Originally, I used to write/build a background document at the same time where I'd keep all my world building material, character information (what colour is her hair?) and assorted plot points I wanted to hit. These days however I keep all that on a wiki, building the wiki as I go so that by the time the book is ready for release, the wiki is too.
I've included a picture of my writing space as well. You'll notice speakers and a sub-woofer figure predominantly. I listen to music—sometimes very loud music…like right now I'm listening to Obscura's Ocean Gateways—when I write. For the most part I listen to a lot of death metal. I'll do a post on the why after NYCC (where I'll be talking about metal and writing with Myke Cole and Peter Orullian.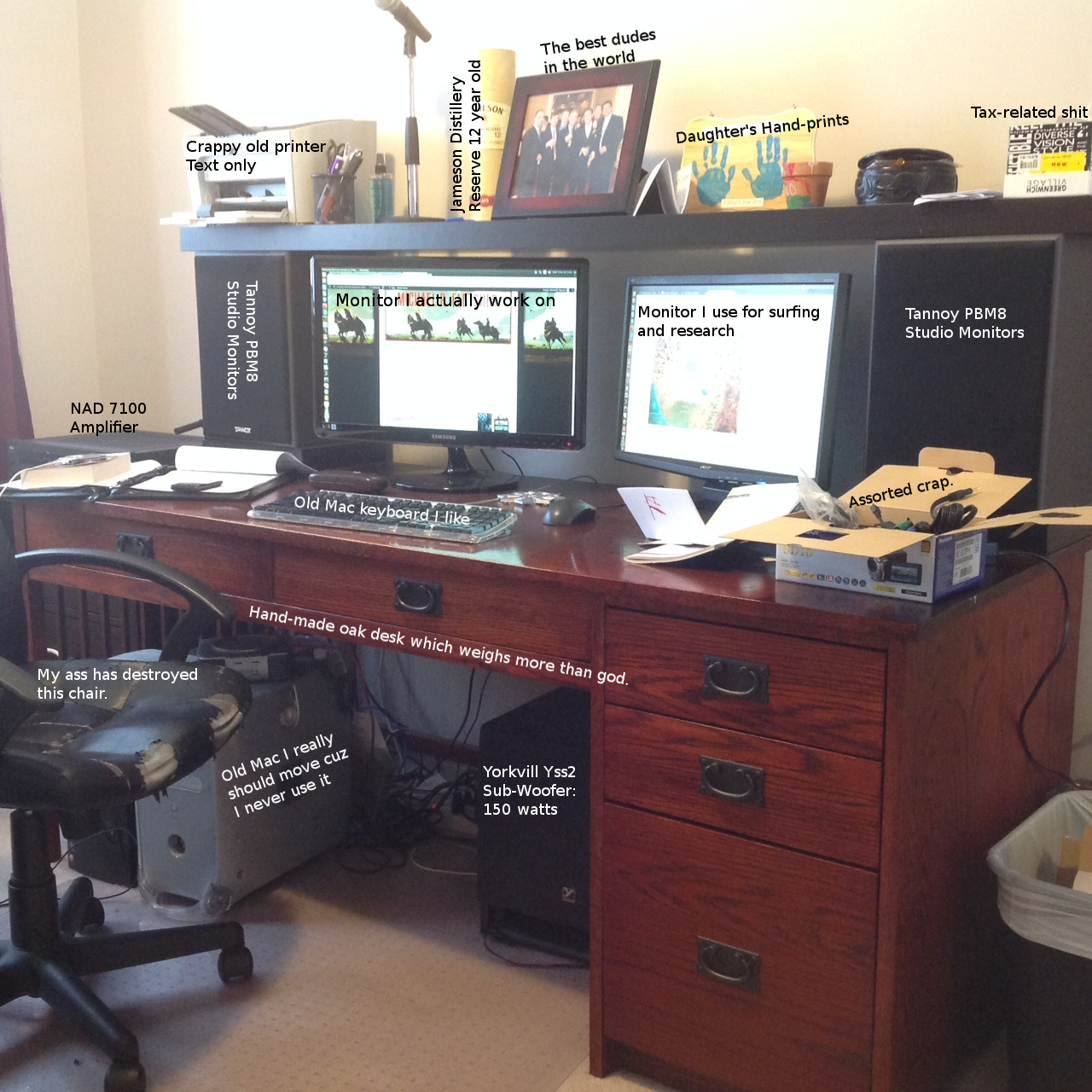 Sometimes the desk is neater, but most of the time it's even more cluttered. You know what they say: Empty desk, empty mind.
There's a coaster you can kinda see just above the old Mac keyboard and to the left of the mouse. It was cut from a single piece of aluminium by a good friend. Here's a close-up. It is the coolest coaster ever. I've since mounted it on clear bubble-feet so it appears to hover a few millimetres above the desk.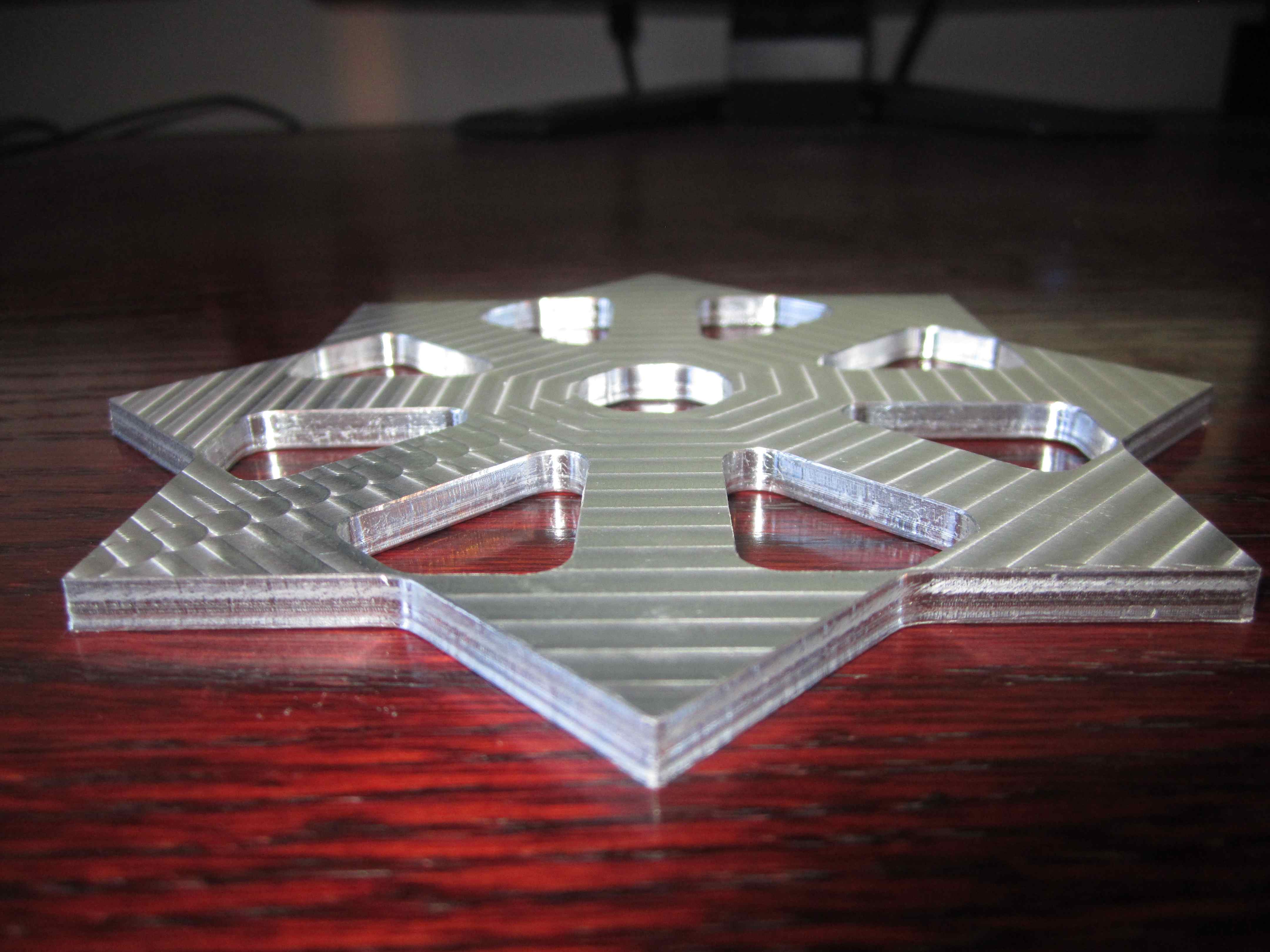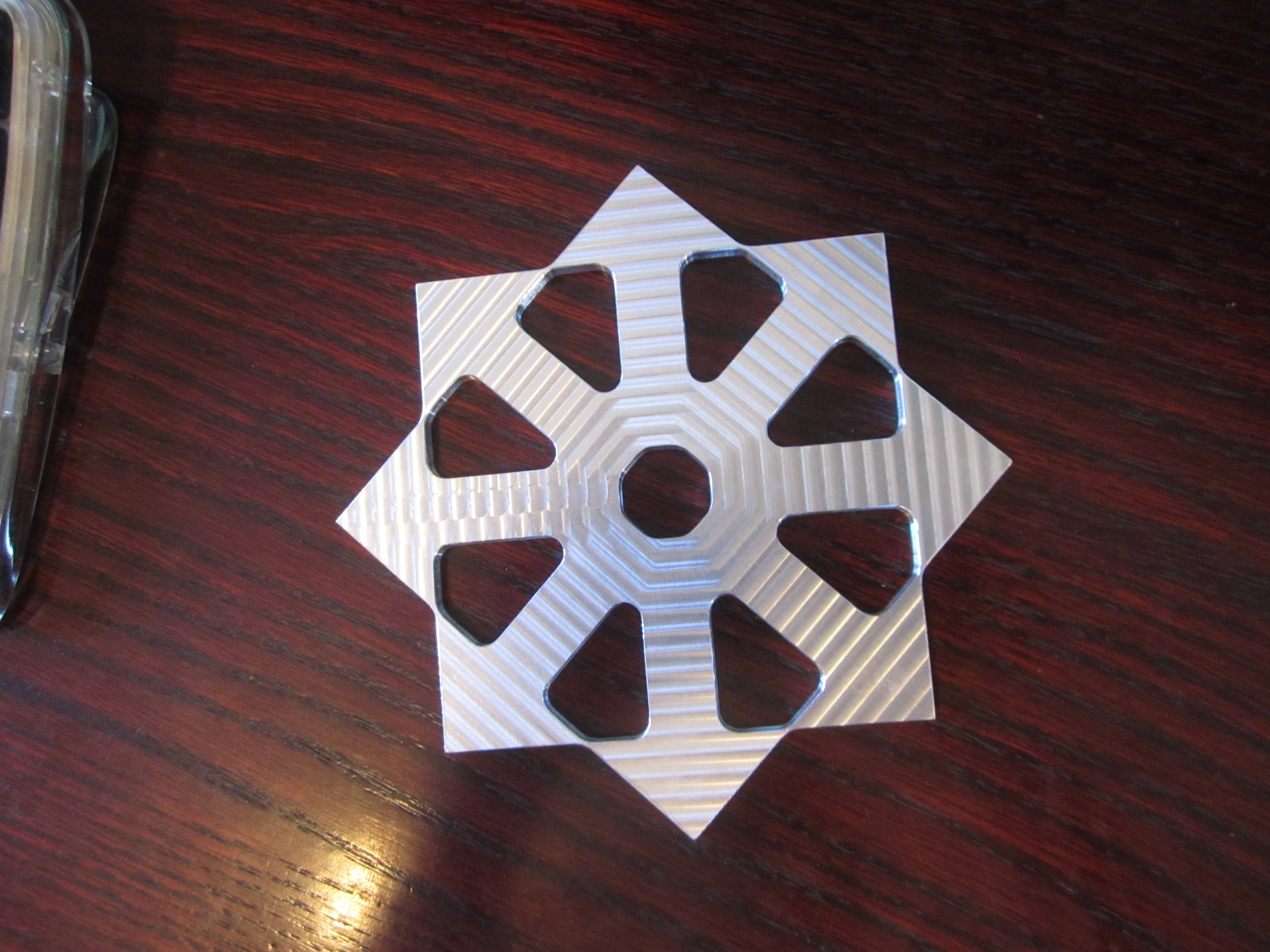 So…what's your set-up? Has your ass destroyed any chairs?