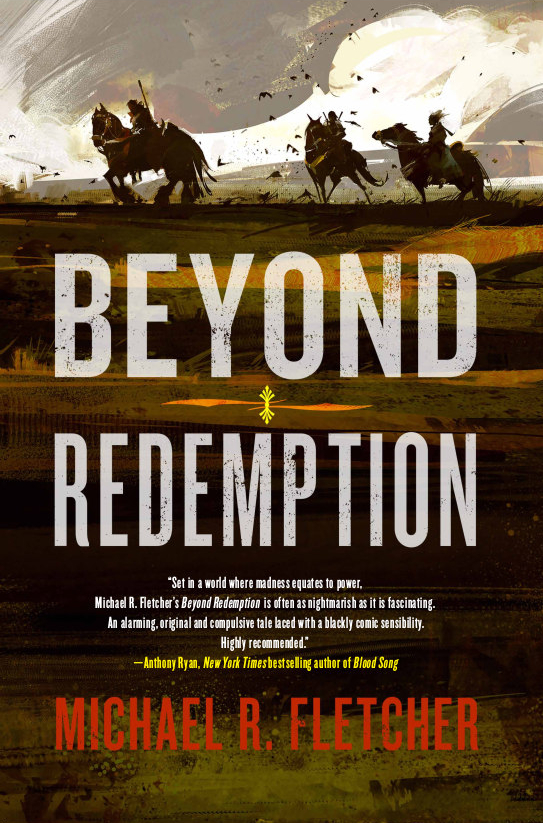 I've been in contact with almost everyone I know who loves, reads, reviews, writes and/or writes about science fiction and fantasy, and the vast majority have volunteered their time and space to help me do a publicity push for my dark fantasy novel, Beyond Redemption. There will be guest posts, interviews, reviews, delusional rants, and some random fun chaos. Somewhere in there I'll also be doing give-aways of both Beyond Redemption and my first novel, 88.
First, I must share how humbled and awed I am by this amazing show of support. On our own we are nerds, but together we are legion. I love you gals and guys.
I haven't yet worked out a schedule for all this—and that should probably be my next step—but for now, I'll finish this post.
Here is what I am thinking: Each time a post/interview/whatever goes live I'll share it here. At the end (likely some time in January) I'll post a complete list of all posts and interviews so folks can see exactly what was involved. At the same time I'll be tracking sales of Beyond Redemption as best I can by making use of the Nielsen BookScan (updated every Friday) available on my Amazon Author Page.
Come January I'll share everything and you'll be able to see what a blog tour with 20+ amazing sites does to book sales. And honestly, I have no idea what to expect.
If you would like to host a guest post, interview me, or have questions or suggestions, please don't hesitate to contact me.