I keep meaning to write and post stuff here but real life and things that aren't real life but can totally trick you into thinking they are keep getting in the way. Well….things are happening. Exciting things. And I can't tell you about any of them because, much like my life, they ain't real. Yet.
The mirror has been broken and my Reflections set free. My Doppels have shed their chains and left the basement and no longer fear my wrath. On the high side this means I am increasingly able to bend reality to my will. On the low side I am no longer capable of making good decisions. Some interesting shit shall manifest over the next few weeks.
Such exciting stuff going on….nope. Can't share it yet.
What I can share: My editor, Mirka, at Bastei Lübbe, is freaking amazing. We've talked about how to handle the names and I'm really excited about how cool the translation is coming along. I've heard some early feedback from people who can actually read German that it is looking like a very true translation.
Otherwise I'm working on a new fantasy series which will be very different from Beyond Redemption. As I am once again working a full time job things are going much slower than I'd like, but they are going. If you'd like to support me so I can write full time, that would be excellent.
Quint VonCanon recently shared another piece. This one was inspired by Richard Anderson's cover art and was done before Quint had even read the book!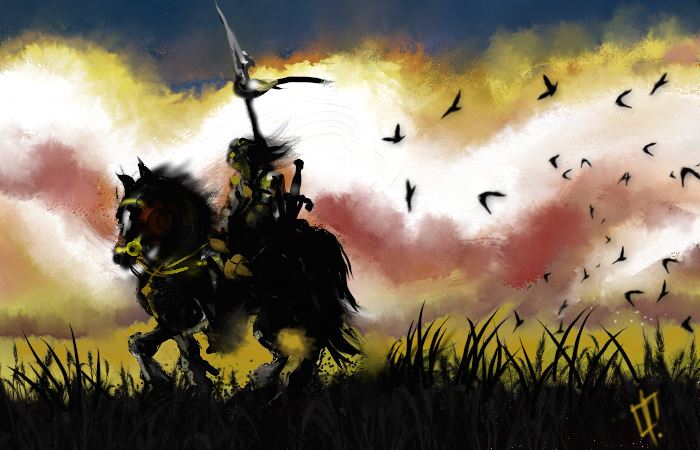 You can find more of Quint's work at Deviant Art!