A box of THE MIRROR'S TRUTH just showed up and I'm itching to give one away. In fact, I have one copy left of BEYOND REDEMPTION as well. I think I'll give 'em both away! As a pair! Signed and doodled and drooled upon and maybe slightly loved but not in a healthy platonic kinda way.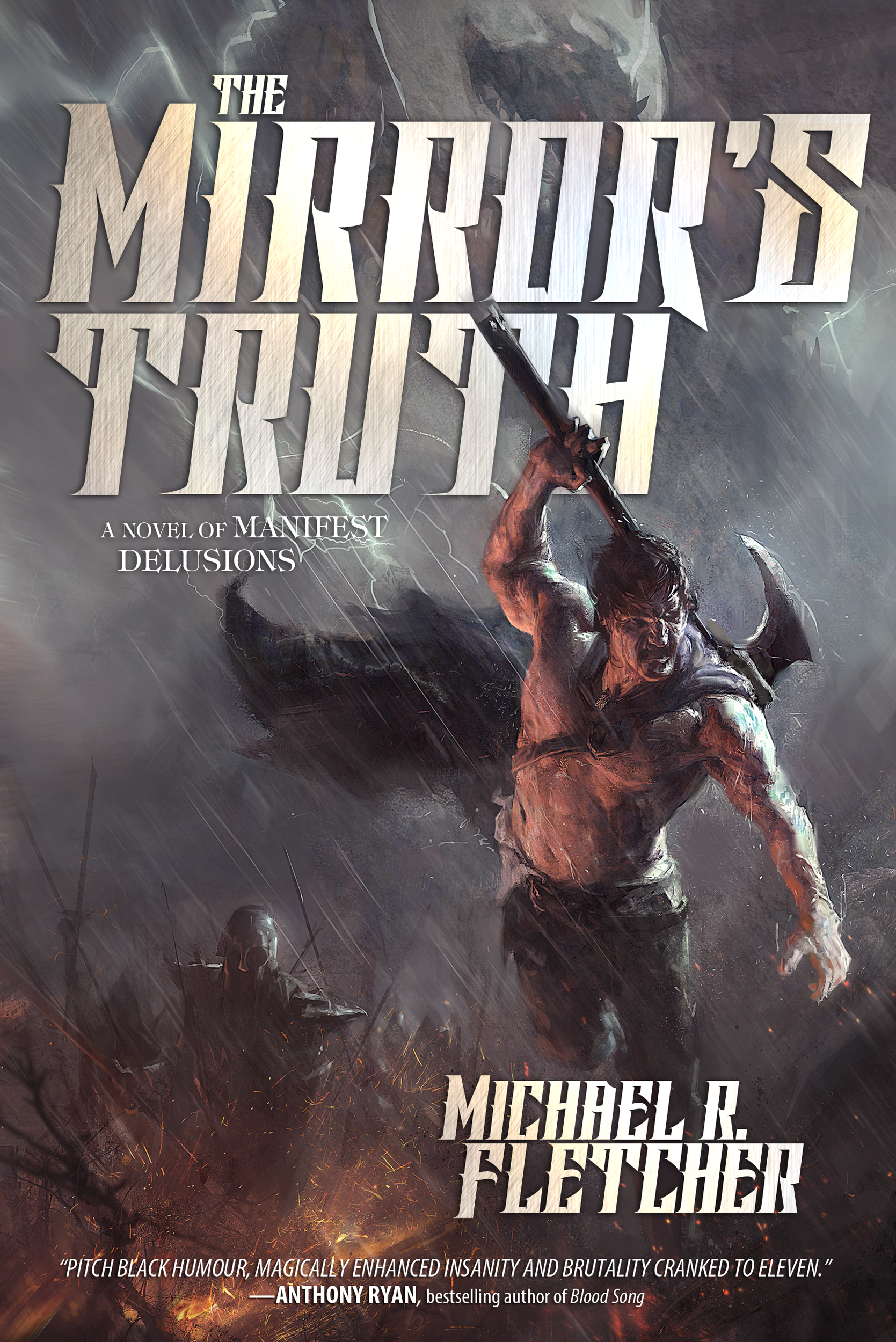 It probably goes without saying, but every time a writer holds a give away, they're hoping for something in return. Reviews. Word of mouth. Publicity. A back rub. And I am no different. That said, I also like to muck things up and make them difficult thereby damned near ensuring I won't get what I want. If reality is madness, expecting sane results would be…crazy!
And as you well know, I am very sane.
So here is the deal. This is a contest. The winner will get the signed copies of both BEYOND REDEMPTION and THE MIRROR'S TRUTH. The runner up will get ebook copies of both books. Third place will be politely ignored as only a Canadian can politely ignore someone.
But as I mentioned, I want something in return. You decide what you are willing to offer in return for the books. You put your offer in the comments below (or, if it's easier, in the comments on this post on facebook), and a winner shall be picked on Monday, December 12th. You can offer whatever you want. A poem. Publicity. Bad advice. A book in trade. Anything. Wait wait wait. No, that's a terrible idea. Nothing illegal. Uhhhhhh……Nothing too illegal.
I shall, however, not be picking the winner. The mighty Thor JRS shall bear that terrible burden! Is he open to bribes? Dunno! Not my problem!
The winners and I shall exchange goods once THE MIGHTY THOR JRS has chosen.
Let the madness begin!
Any offers not appearing here or on my facebook post will be politely ignored as there is no way THE MIGHTY THOR JRS can be bothered to go hunting for this stuff.