Where to begin? Well, my Doppels have managed to crack the wifi password and have created for themselves a facebook account so they can harass me. So far they don't seem to have figured out reddit.
THE MIRROR'S TRUTH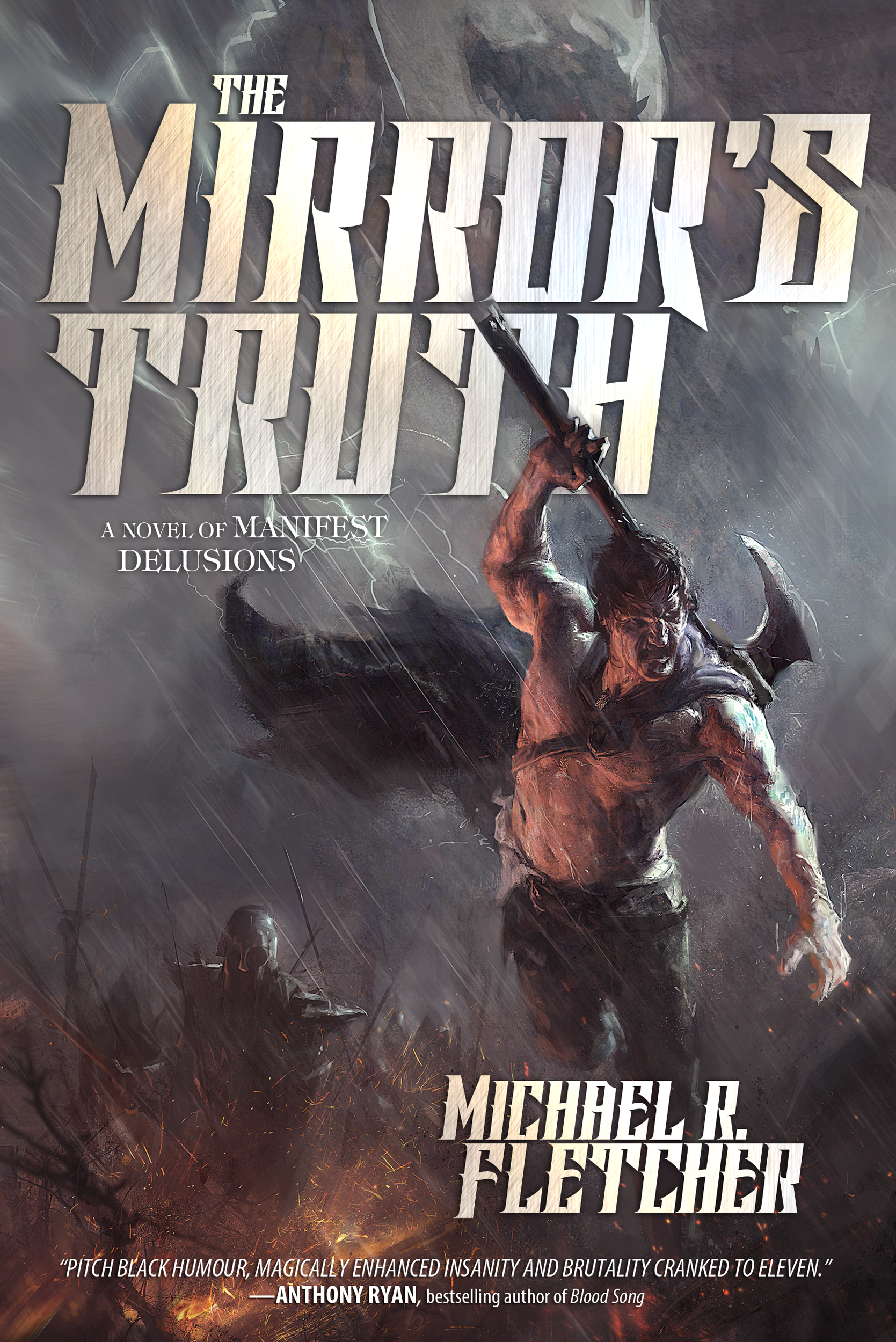 The Mirror's Truth is available through Amazon! I made sure there is no DRM (Digital Rights Management) on it so you are free to purchase it and convert it into whatever format you like. Calibre is awesome for this and totally free. And apparently the book is already available through various pirating sites so there's that option too. You know, if you're totally broke and can't afford the $6 for the ebook, send me a message through the site and I'll probably just send you one myself. At least then you won't have to worry about accidentally downloading a virus.
In other news, the book has made several Best-of-2016 lists and won a STABBY from r/Fantasy for Best Independent/Self-Published novel of 2016.
Back Cover Copy:
Bedeckt defined himself by the list of crimes he was unwilling to commit. It was such a short list. How could straying from it have gone so wrong?
Bedeckt must undo the damage caused by wandering from his precious list. The Geborene god seeks to remake the world with his obsessive need for cleanliness and perfection, but Bedeckt is going to bring him down. Nothing can stop him. Not even death.
The two friends he abandoned in the Afterdeath chase after Bedeckt, bent on revenge. Psychotic assassins hunt him. Something cold and evil follows, lurking in the clouds above, shredding reality with its delusions. Madness and sanity war, stretching and tearing the very fabric of existence.
The dead shall rise.
SWARM AND STEEL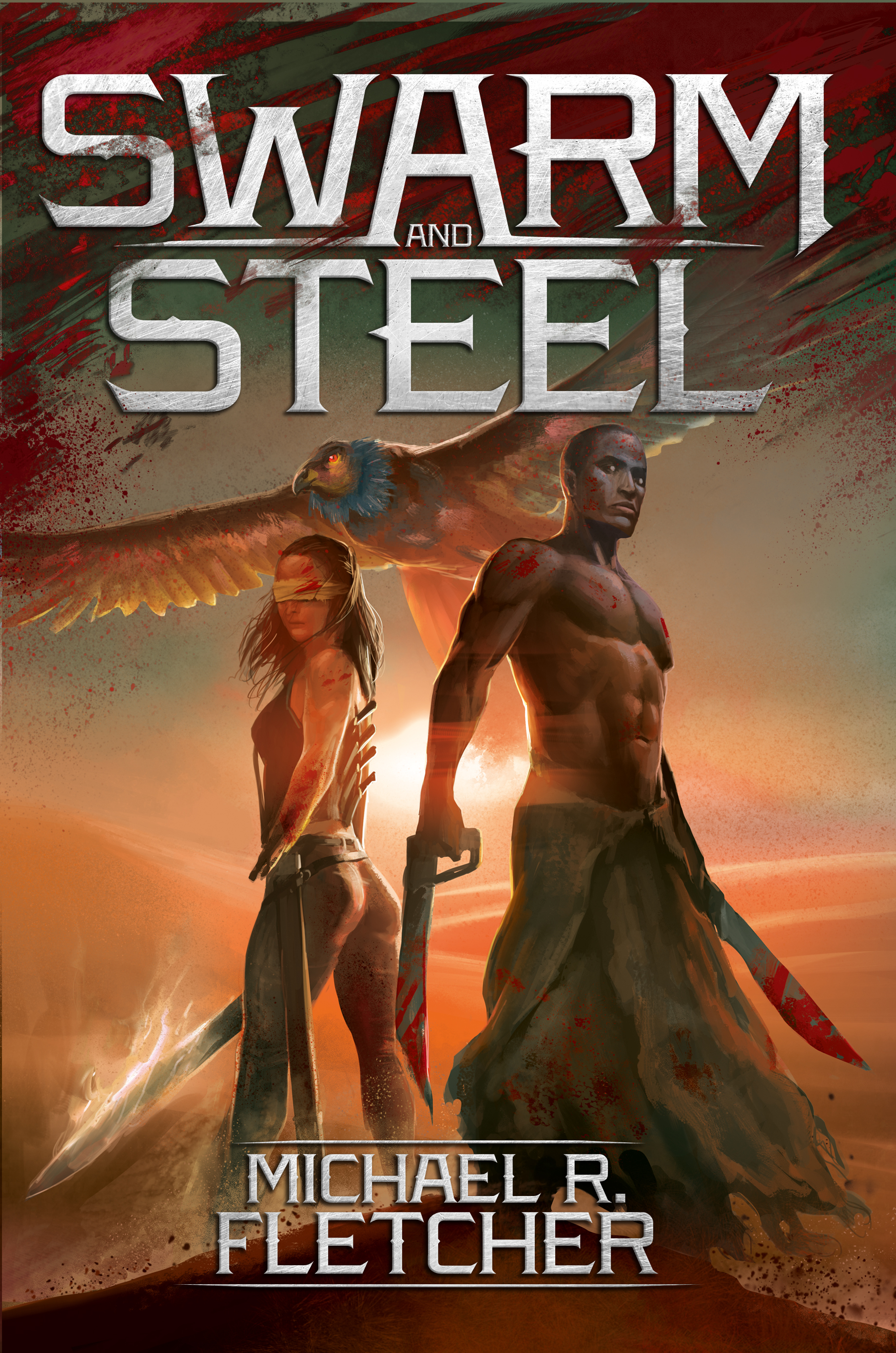 Swarm and Steel has a cover and I'm allowed to share it! Woo! And, like, there it is!
Here is a link if you'd like to pre-order the hardcover.
Back Cover Copy:
To escape the hell she created, a woman must team up with a novice warrior and return to her homeland in this gritty epic fantasy where delusions are literally made real.
Zerfall awakens in an alley, wounded and unable to remember her past. Chased by an assassin out into the endless wastes of the desert, she is caught, disfigured, and left for dead. Her scabbard is empty, but the need for answers—and the pull of her sword—will draw her back to the city-states.
When Jateko, a naïve youth, accidentally kills a member of his own tribe, he finds himself outcast and pursued across the desert for his crimes. Crazed from dehydration, dying of thirst and hunger, he stumbles across Zerfall.
Hunted by assassins and bound by mutual need, both Zerfall and Jateko will confront the Täuschung, an ancient and deranged religion ruled by a broken fragment of Zerfall's mind. Swarm, the Täuschung hell, seethes with imprisoned souls, but where gods—real or imagined—meddle in the affairs of man, the cost is high.
In Swarm and Steel, the power of belief can manifest and shape reality, and for political and religious leaders, faith becomes a powerful tool. But the insane are capable of twisting reality with their delusions as well, turning increasingly dangerous as their sanity crumbles. It is here that a long prophesied evil will be born, an endless hunger. The All Consuming will rise.