I want to take a moment and thank the awesome community at r/Fantasy for the amazing STABBY award. I have coveted this and glared daggers (muahaha!) at Mark Lawrence for years. To actually have one…it's surreal.
I thought that when the dagger arrived in the mail, it would finally seem real. Well, I'm still not sure. Am I hallucinating? Are my delusions finally manifesting?
We know how dangerous it is to embrace one's delusions.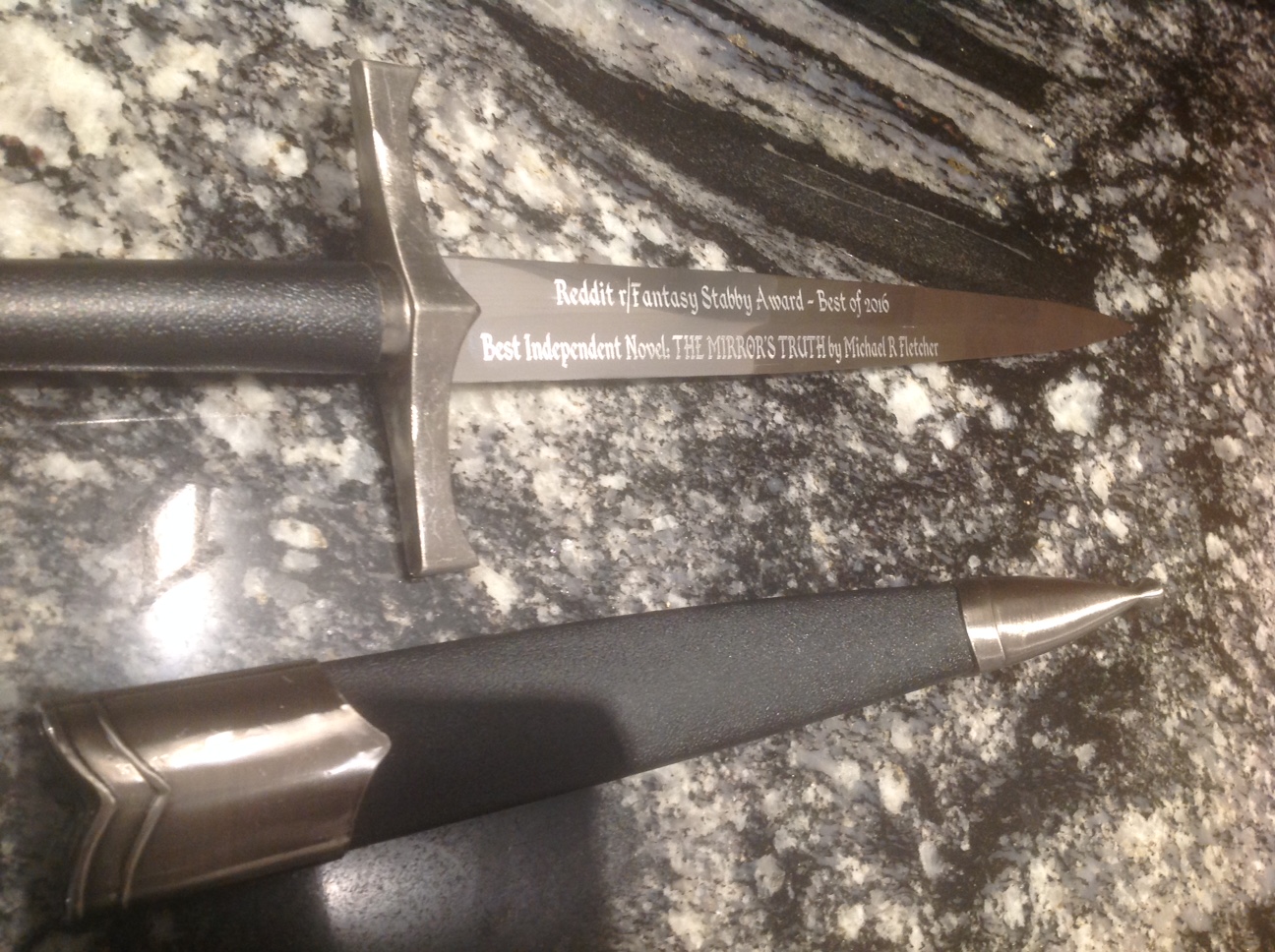 I love my old Mac keyboard!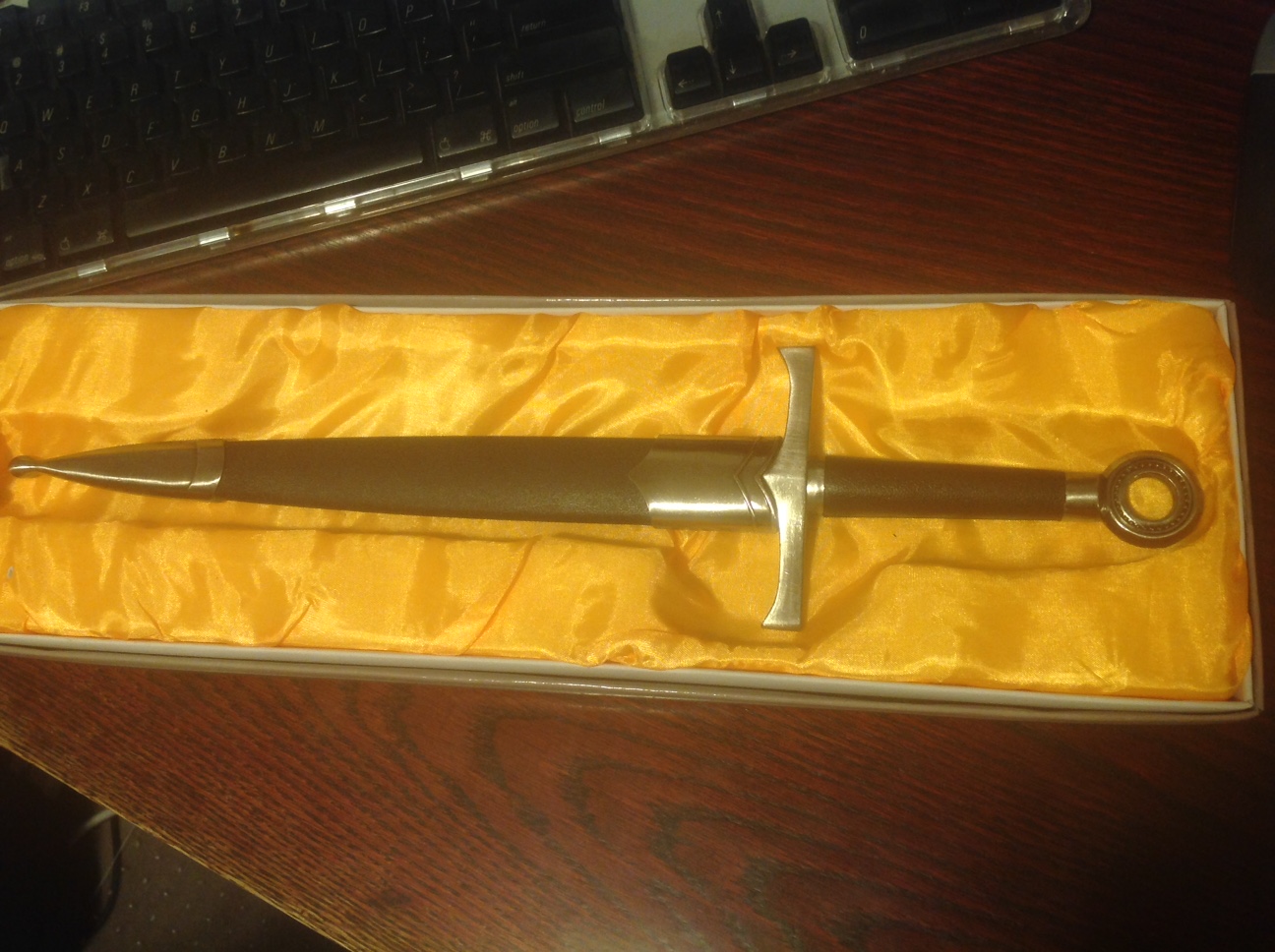 Thank you r/Fantasy!
And thank you to everyone who read and enjoyed my mad little novels.
Cheers!
–Mike