When it came time to find an artist for Ghosts of Tomorrow, I immediately turned once again to John Anthony di Giovanni. He did an amazing job on The Mirror's Truth and I've always loved the idea of my novels having a cohesive look.
I 'd like to take this opportunity to share with you the kind of effort that goes into putting something like this together. It's not quite as simple as "Hey artist-human art for me a cover that is awesome and captures the feel of my book."
I'm going to walk you through each of the stages here. Keep in mind, I'm not sharing every single version Anthony sent me. These are just the changes major enough I figure they're worth sharing.
The Roughs
We started by discussing the scene I wanted to show. As Anthony had already read the book he knew exactly what I was talking about and already had visuals in mind.
This is the first rough Anthony sent. I'm already at holy fuck this is awesome. But then we put on our business brains and discussed the merits of each.
A, B, and C have people dead and or dying. Word is Amazon isn't cool with that. Also, I want parents to be willing to buy this for their teens. So, we decided with either the promise of violence, or maybe, you just missed mad violence. D, E, and F were all very cool, but I wanted more of the second set of arms. This dude ain't human.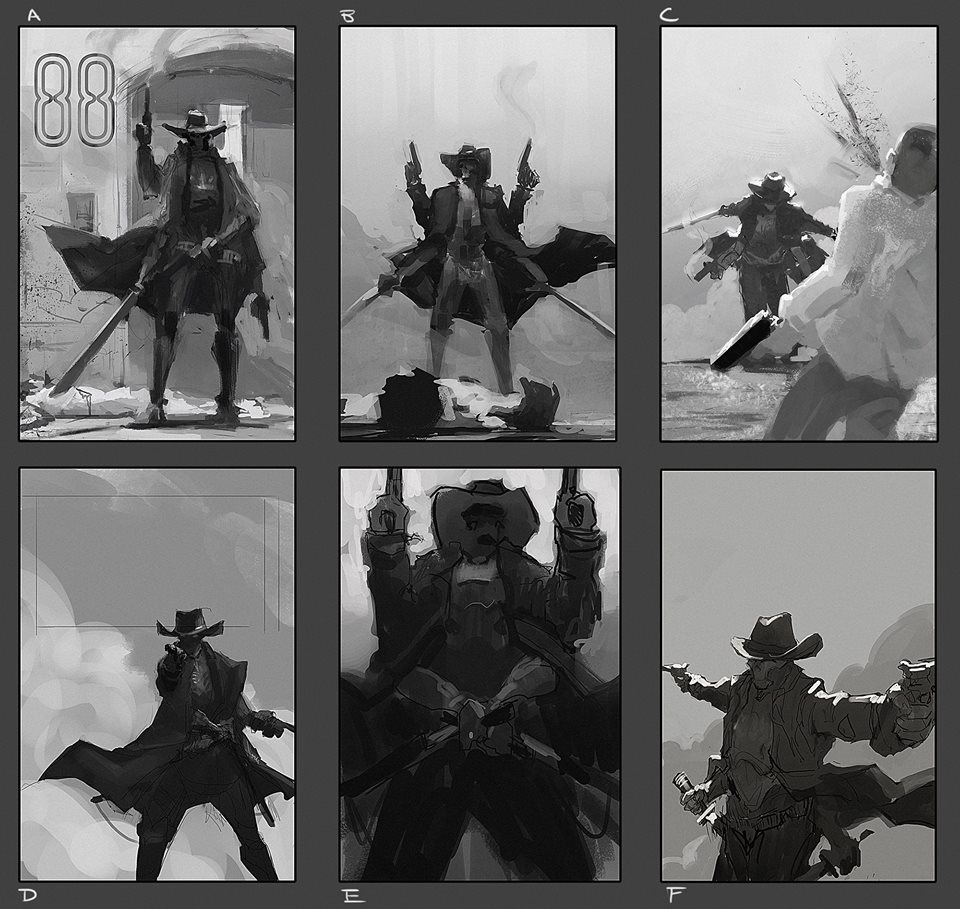 ---
Next up we had two more roughs. H in particular had great potential, but neither pose quite grabbed us.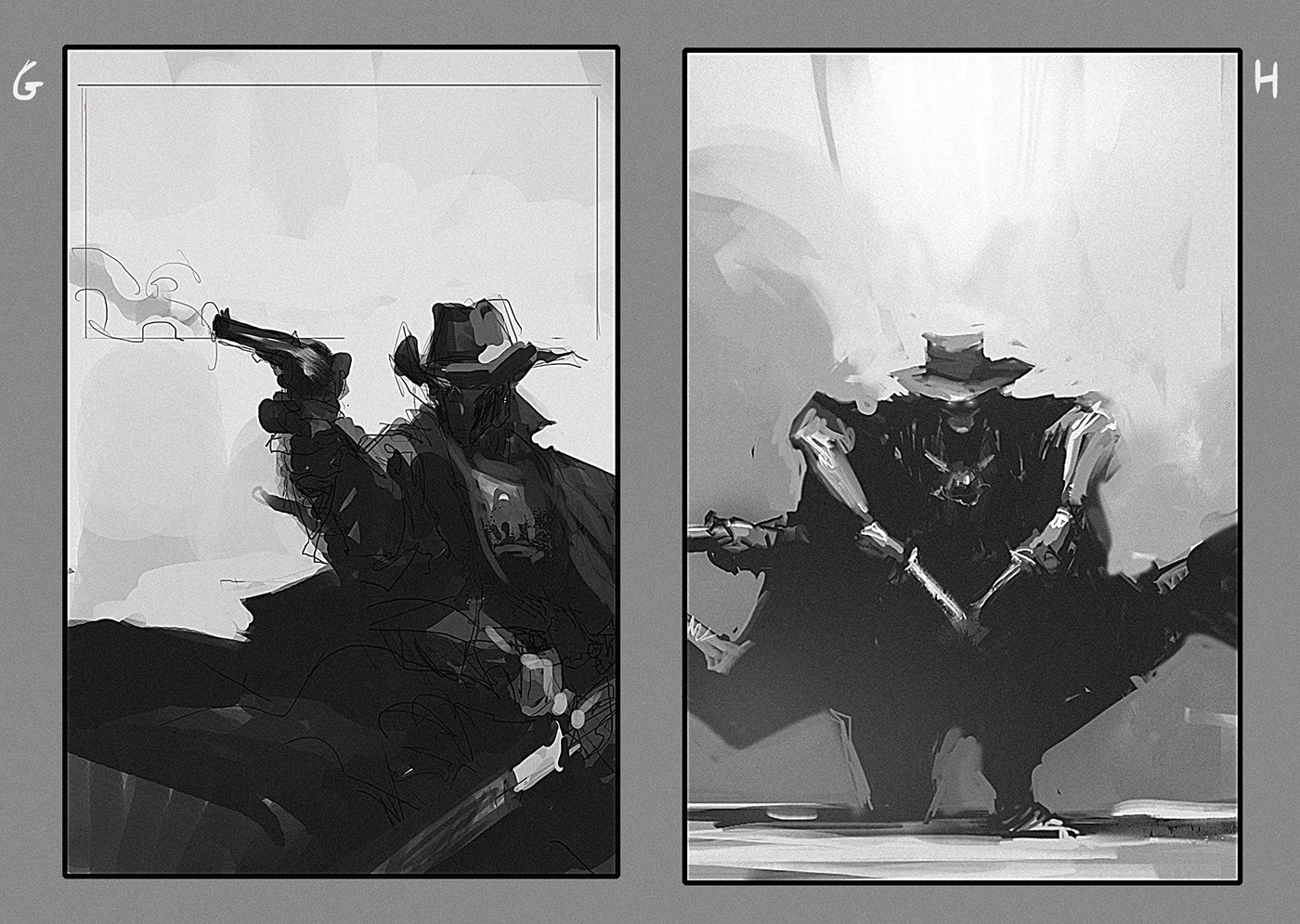 ---
The third set of rough triggered the Oh shit, we're close! moment. Smoking guns. Swords. Four arms. Duster coat snapping in the wind. Gritty as hell.
We knew we were close.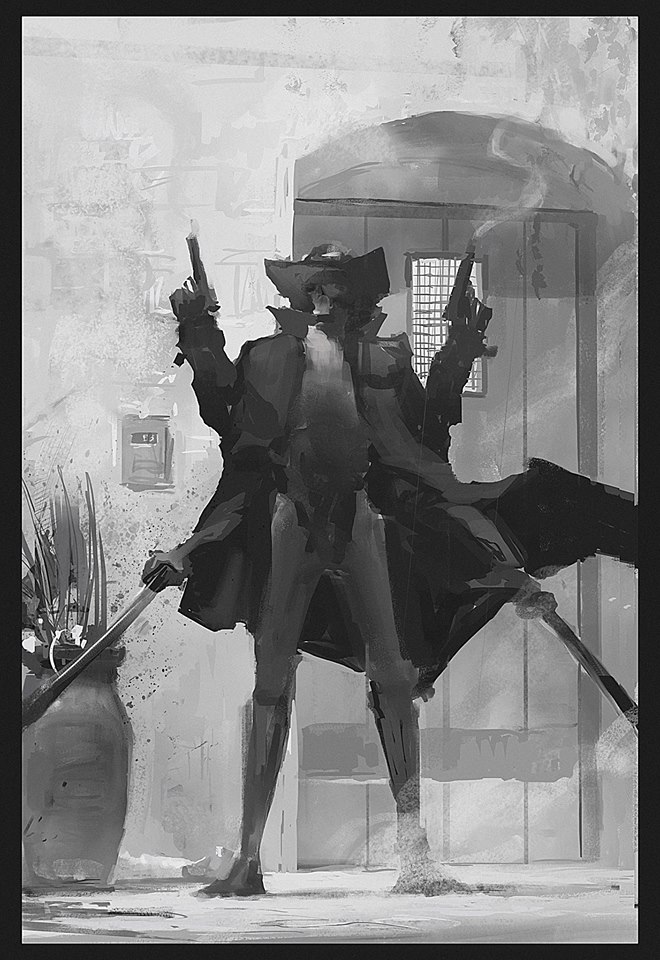 ---
Next Anthony began playing with poses, moving the action around, experimenting with visual balance. There was neat stuff here, but the slight backward bend to the torso didn't quite fit Archaeidae's ninja perfection.

---
---
Yes! When I saw this, I was sold. Good pose. Promise of action. This had everything I wanted.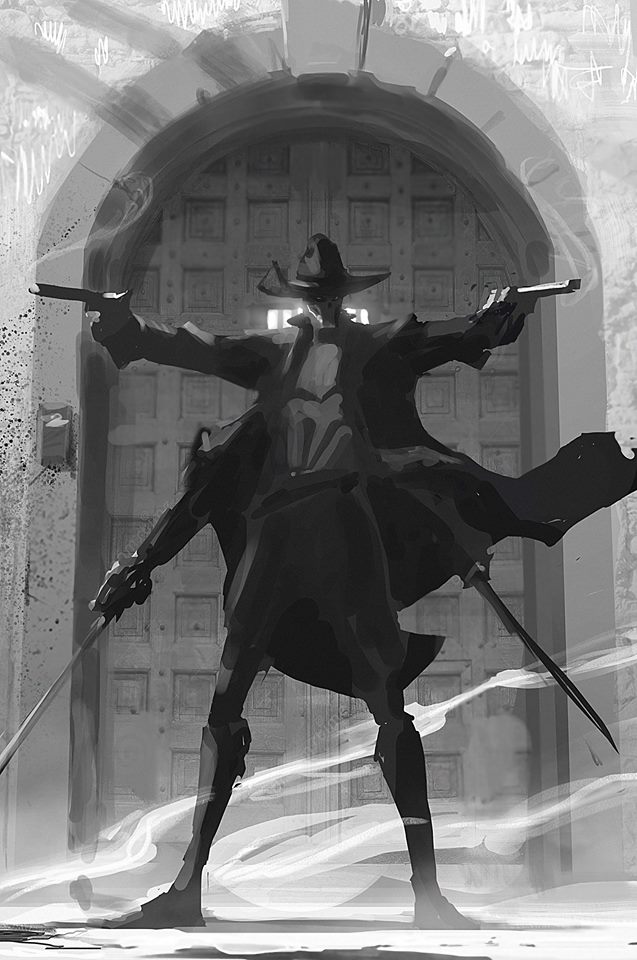 ---
Next Anthony played with modifying the pose and the POV. The last one, including what Anthony informed me is a slight Dutch Tilt, was our baby. I wasn't quite sold on the tilt thing, but the more I saw it the more it grew on me. It gave the feeling that he'd just shot you down and you were lying in the dirt staring up at him. After we decided on that, Anthony began working in details and colour.
---
Awesome! We wanted a little more grit and dust and a little bit of blood on the blades. Anthony also decided to play with the colour a bit and oh baby!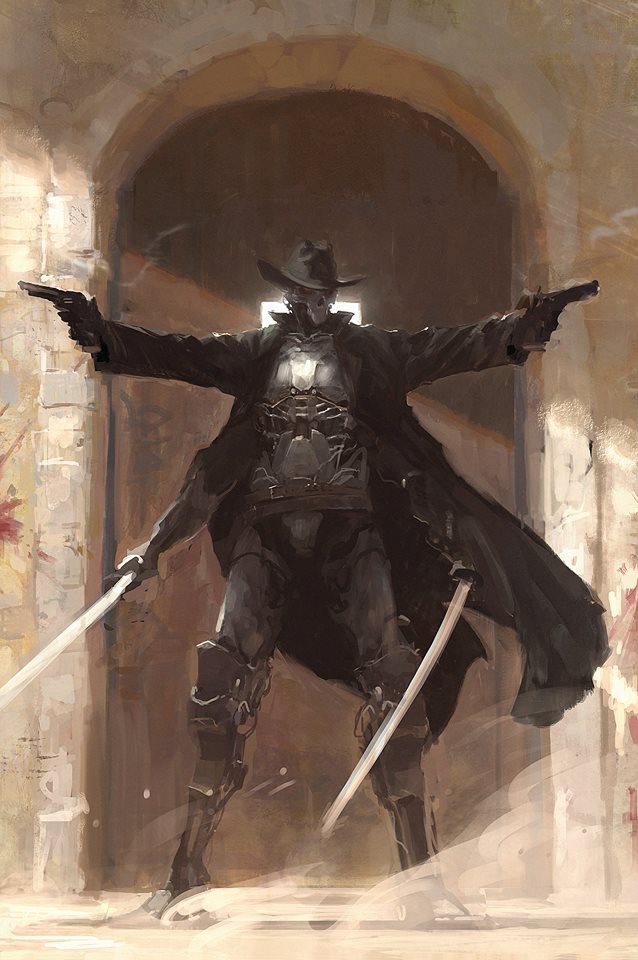 ---
This is the final artwork. I've sent it off to Shawn King for typography and will share that when it's ready.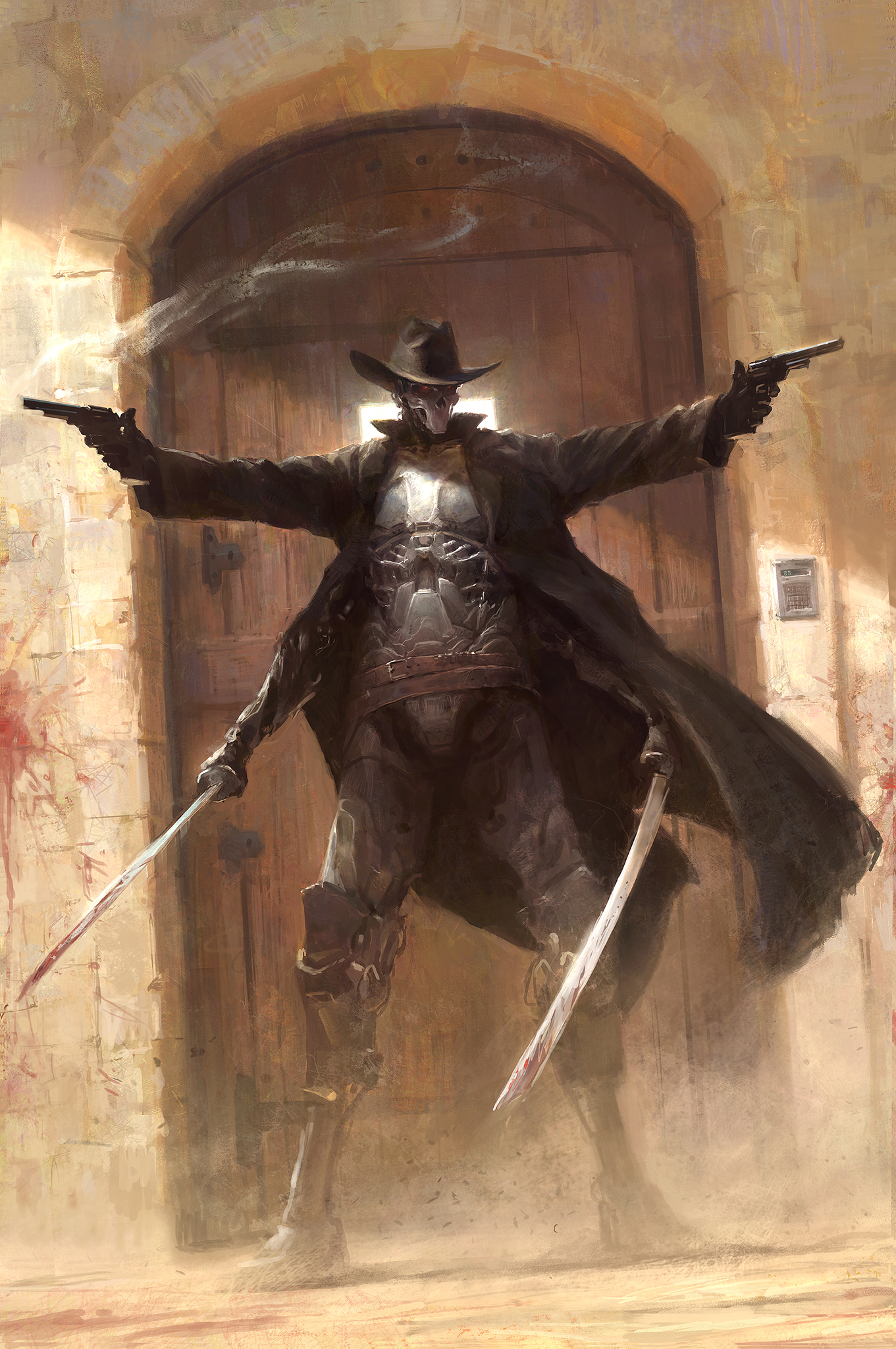 Cool process, eh?