And the AUTHORS REVIEWING THEIR OWN BOOKS series continues!
This week Michael R. Miller, author of The Dragon's Blade books (The Reborn King, and Veiled Intentions), has popped in to review his first novel, The Dragon's Blade: Reborn King.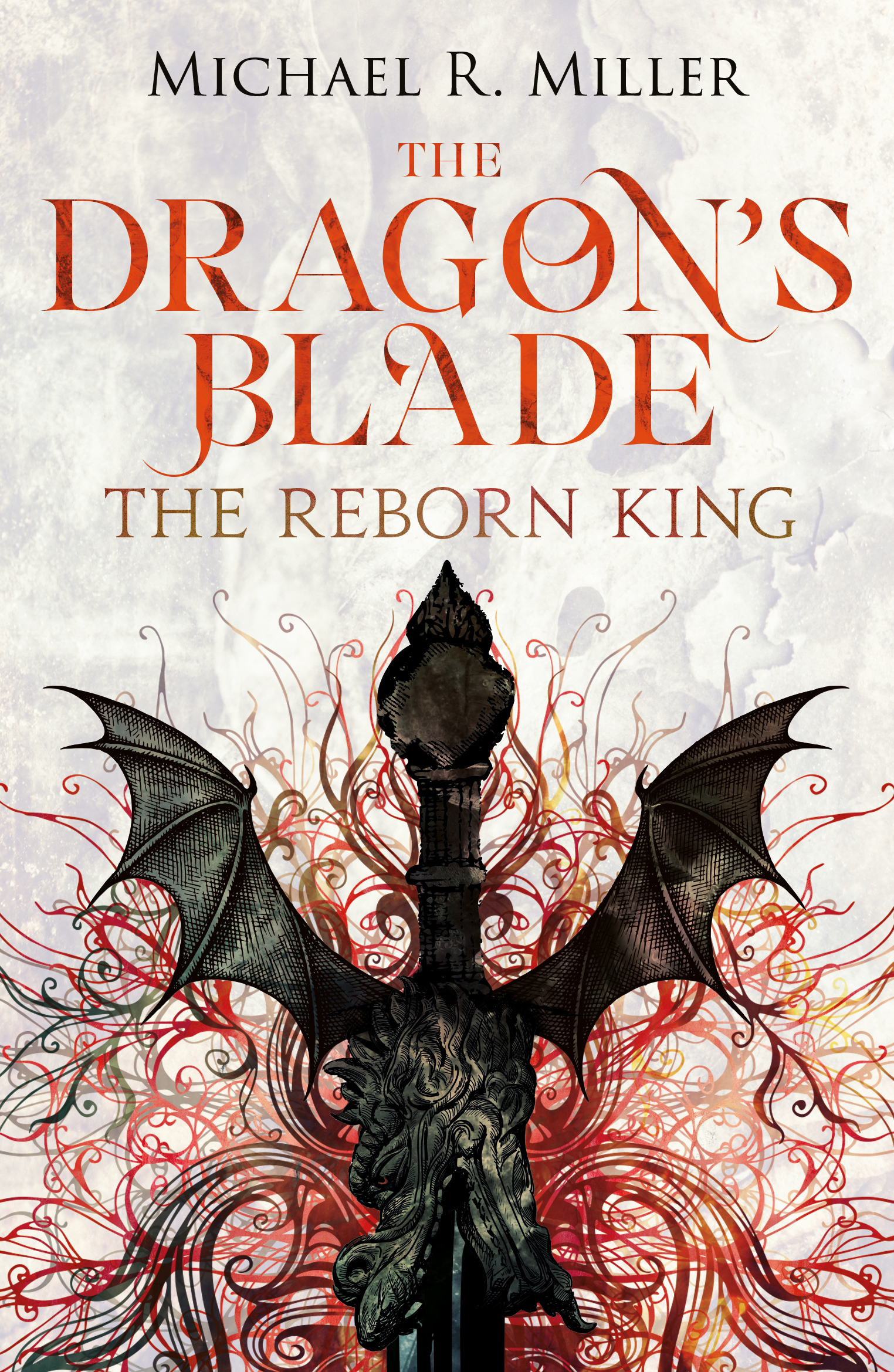 Review of My Own Book for Michael R. Fletcher
The Dragon's Blade: The Reborn King, reviewed by Michael R. Miller
Oh for fuck sake, not another dragon book. I'm serious, if these authors can't think of anything better I may well give up on this genre. And yeah, I know the dragons are in humanoid form, and they're fast and strong, and basically like a race of Captain Americas running around with swords, but big fucking deal. I see the word dragon and I smell the, well I don't smell much because it's bland generic, isn't it?
Right, so now that's out the way, you might be wondering what the whole 'Reborn King' thing is about. Darnuir is the titular king of the title, a dragon who is mortally wounded and only saved by being reborn. Literally. No nonsense here, a wizard literally reverses time on him. It heals him but reverts him back to being a new born baby. Handy that wizard was around I suppose. Well, the magic is quite well thought out. I'll be fair. It's called Cascade energy and comes from the world itself, a bit like lava, and seeps into the ground, the water and the air. Those who draw upon it gain great power but quickly become addicted. Cascade is poisonous and has to be drained away using a wizard's staff like an external liver. Wizards who don't attend their AA meetings regularly may find they overdose and 'break' – entering a state of totally psychological meltdown. Hmm, that's a little bit grim… I'll add a point on for that.
So, why the rebirth? What's this author up to? IS DARNUIR 'DRAGON JESUS'? Well, not really. He comes back and we see him grow up in a new environment and it's interesting to see his attitudes change because of his new surroundings. Nurture vs nature and all that. Darnuir's change is welcome because his attitude to humanity pre-rebirth was frankly appalling and just shy of suggesting they all get booted out of his big special golden city. Once he comes of age, the Dragon's Blade returns to him and the mantle of kingship is forced upon our unsuspecting young man. Memories of his old life begin to awaken in him along with his old prejudices and personality. Two Darnuir's begin to emerge, the old and the new, both within the one person. His struggle for identity becomes both external and internal as he struggles to bridge the links between the two races as a fledgling king, and within his own damned head. I began to find myself sympathising with the poor bloke… imagine having that happen to you? Pff, I thought, rolling my eyes. He does swing that big sword around quite a lot so he can't be too upset.
There's also something about a big dark demonic threat to the world but really Darnuir's journey lies at the heart of this story. There are plenty of sub-plots, secondary characters, extra POVs and world-building to build the foundation for a solid trilogy. Yet another bloody trilogy…
I suppose if you like fast-paced epic fantasy novels which reinvent or twist many of the old beloved tropes and trappings of the genre then you could give The Dragon's Blade a go. Word on the street is there is an audio version available so you wouldn't have to put any real effort in. You could listen to it while doing the dishes, walking the dog or scrubbing the toilet.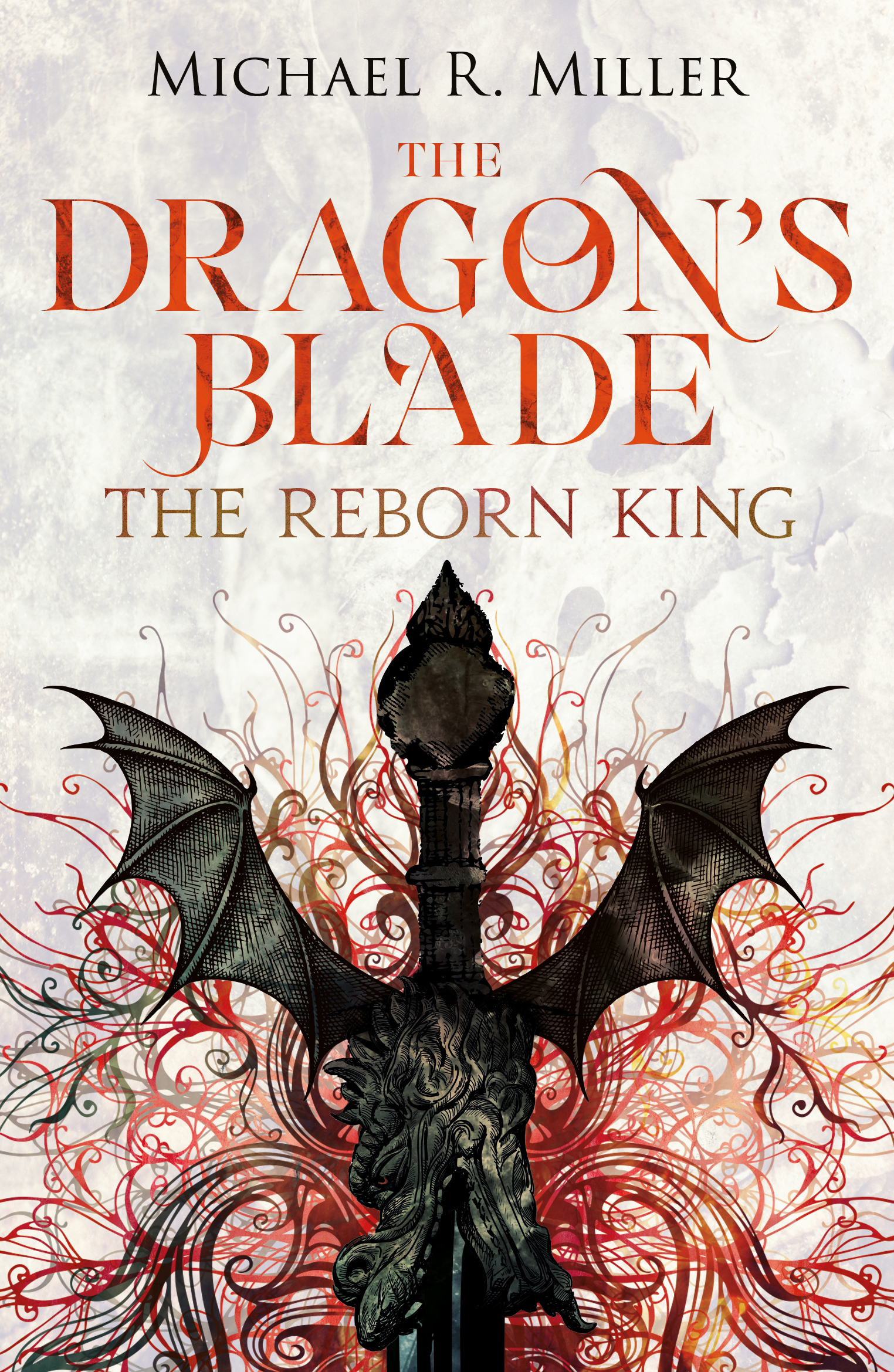 Back Cover Copy:
Dragons once soared in the skies, but that was before the Transformation, before they took human form. Now, demonic forces stand to obliterate them. When left mortally wounded, Darnuir, the Prince of Dragons, can only be saved through a dangerous rebirthing spell. He is left as a babe in human hands.
Twenty years later, Darnuir is of age to wield the Dragon's Blade. As the last member of his bloodline, he is the only one who can. He is plunged into a role he is not prepared for, to lead a people he does not know. Shadowy demons ravage his new home and the alliance between humans, dragons and fairies has fractured.
Time is short, for new threats and deadlier enemies are emerging…
Amazon UK –
https://www.amazon.co.uk/Dragons-Blade-Reborn-King/dp/1909122653/ref=tmm_pap_swatch_0?_encoding=UTF8&qid=1487505806&sr=8-2
Amazon US –
https://www.amazon.com/Dragons-Blade-Reborn-King/dp/1909122653/ref=tmm_pap_swatch_0?_encoding=UTF8&qid=&sr=
Audible UK –
http://www.audible.co.uk/pd/Sci-Fi-Fantasy/The-Dragons-Blade-Audiobook/B01MZ98YRB
Audible US –
http://www.audible.com/pd/Sci-Fi-Fantasy/The-Dragons-Blade-Audiobook/B01MS6VUZC